I saw these at HomePlus last night.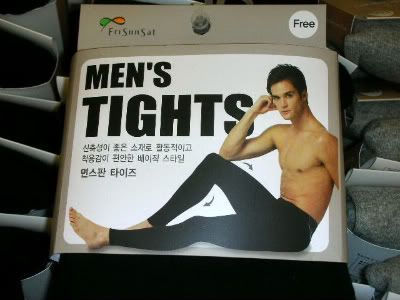 Look how curvy they're going to make your calves and thighs!
But fellas, what will you pair it with? An oversized belted Cosby sweater? Combat boots? Maybe a
pirate shirt
?!?! I wish there were round-the-clock reruns of Seinfeld on in Korea, instead of the constant loop of Sex in the City and Friends. I need some Costanza.