One of my students invited me to touch the tongue on the cover of her massive pop-up book. I wasn't so excited because the rubbery tongue was sticky and covered with lint. The kid in the story was eating an ice cream cone.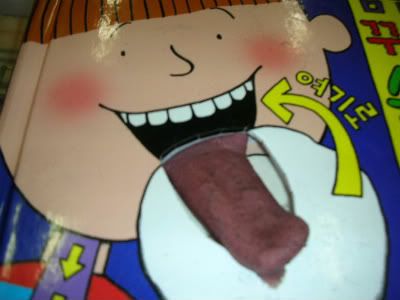 His tongue was very stretchy!
And so began the story of what happens when you eat an ice cream cone. Here are the highlights!
Blah blah blah mouth, tongue, teeth, saliva blah blah.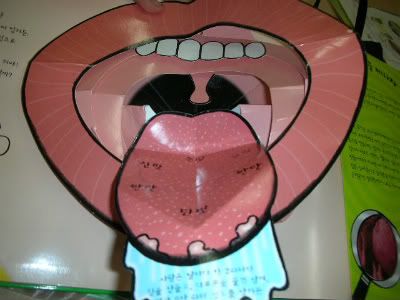 Blah blah blah your insides stomach acid blah blah blah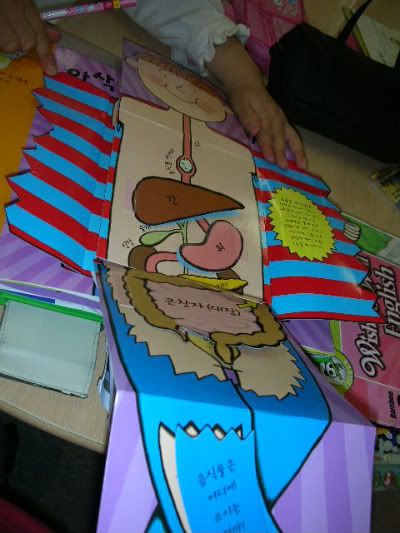 Blah your intestines and your ice cream is turning into poop.
Springy intestines! Poop wants out!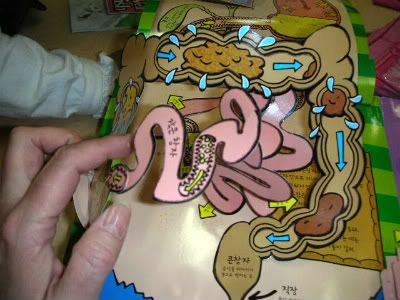 Let your poop out! Blah blah Nnnnnngggaaaahhhhh!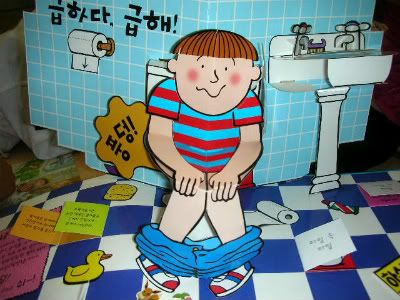 The end!