First off, let's have a look at this week's Laser Cats out and about in the neighbourhood. This cat waits for chicken to fall out from the chicken restaurant.
Do you have chicken?
No? Then get lost!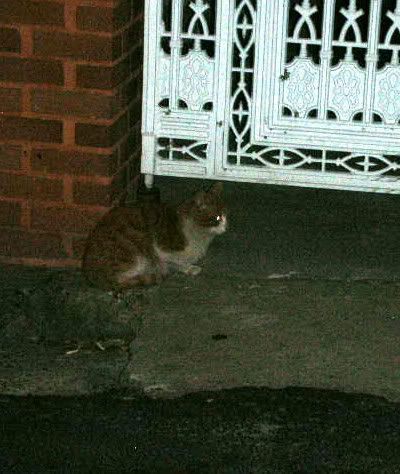 I don't know if these two are lovers or fighters, but they were making a HUGE racket. The lower one was chasing the higher one all over town last Tuesday. I actually left my dinner at a restaurant and walked outside to see what all the fuss was about.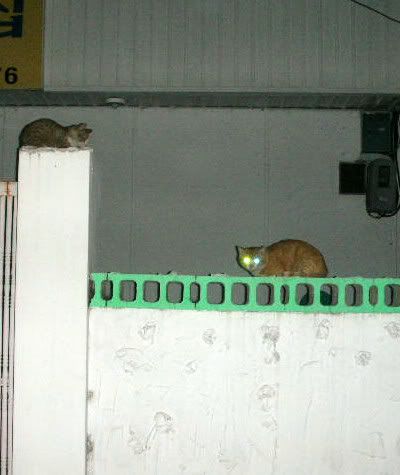 Back at home, Kamikaze is a tiny dancer.
I got a red rose the other night, and it was all fancy, wrapped in ribbons. Some of the ribbons I thought would be perfect accessories for Kamikaze as he practices his dance routine. He didn't really agree, turns out.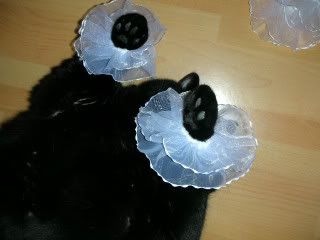 I don't think he appreciated me laughing my head off at him either.
This move is called "What the Hell?" Apparently, one cannot turn upright with these frilly legwarmers on. One can only wave ones paws wildly and curse the big laughing meanie who put them on.
For more Weekend Catblogginess, head on over to
CatSynth.com
and check out Luna and all the other kitties! Thanks for hosting, guys!