I've shared Kamikaze's carrot with y'all before, but I must again. He's so cute and content in his carrot. It fits him well, and sometimes he'll have his legs all splayed out over the sides, and other times he is curled up perfectly.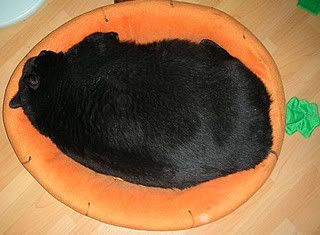 Carrots are good for your eyes.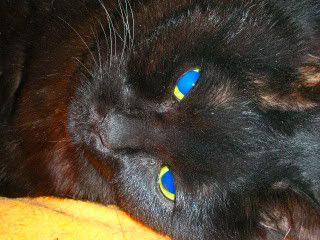 Just last night, I found a nice toy for my big furry boy and he's been licking it and carrying it around in his mouth all day.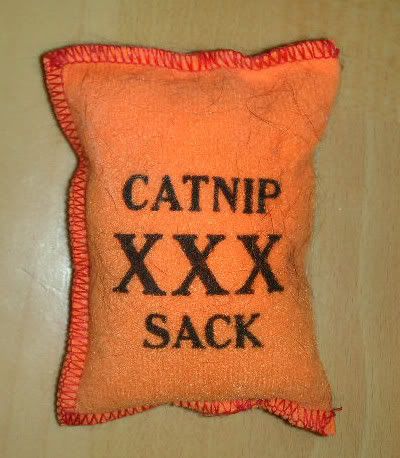 It matches the colour of his carrot. We like that.
Now hop on over to see Upsie and the Squirrels at
What Did You Eat?