Kamikaze's got some big mittens on him. I think he's a
polydactyl
cat, with thumbs. He's really good at gripping things, and will hold my finger in his big mitten when he wants to. He was uncooperative to get a good shot of his splayed mitten paws. I was interrupting his nap.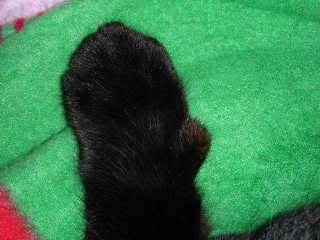 I got two paws.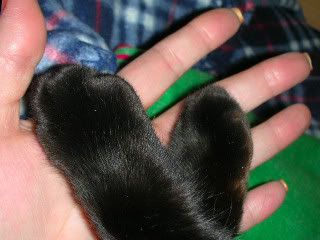 Mister Big Face.
So - now I must nap. Hurry on along, then - and visit
Life from a Cat's Perspective
iffen you want to see other kitties.