It's Christmastime.
Whoopdeedoo.
Saturday was the day of my work Christmas/year end get together. Usually when we go out we head to a local galbi jip close to the school after classes finish. I think that's fine, and I always love going out for a meal with people - so I don't care where we go or what we eat. Anything's good!
But this year it was decided we would meet on a Saturday at a nice shabu shabu/buffet restaurant. Cool! I was really looking forward to it, and frankly - as pathetic as it is - this was the only thing I had going on for Christmas.
So I woke up earlier than I normally do and showered and dressed. I even wore makeup because I was going out! With grownups! Yeee ha. I'd painted my nails all Christmassy the night before.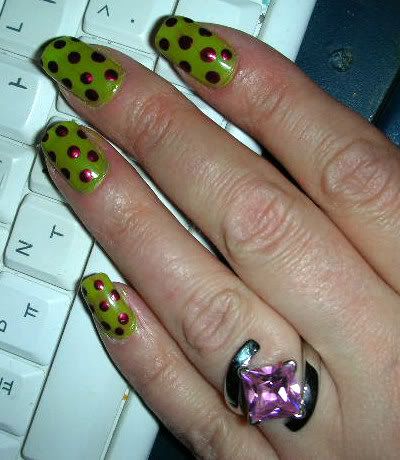 And I gathered the presents I'd bought for my coworkers and boss.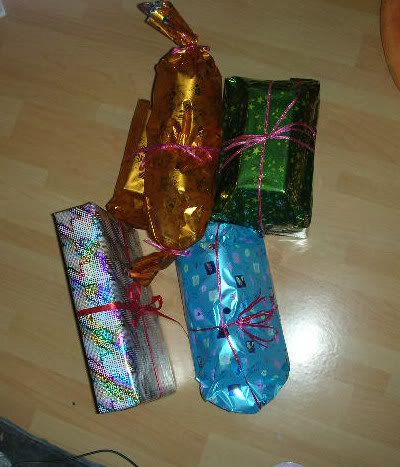 I headed downtown to the nice restaurant we were going to meet up at and I was totally on time. My coworkers weren't there yet. I checked through the restaurant to make sure they hadn't already gotten a table, much to the distress of the hostess who followed right behind me as I searched. So I sat down in the waiting area and, well, waited.
Christmas carols played overhead. I was so hungry, and the smells wafting near from the restaurant made me want to drool. I pulled out my book and read while I waited for my colleagues to show up. And I waited. And waited.
For two hours.
The more time went by, the more I felt like SUCH a complete loser. I was stood up for a party that
they'd
arranged.
Awesome!
Merry Shitmas, y'all!