Remember the
new puppy
?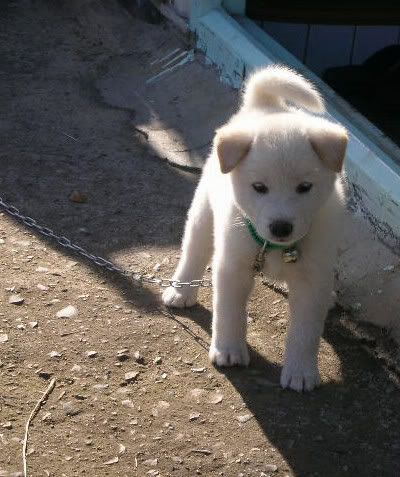 He's getting bigger!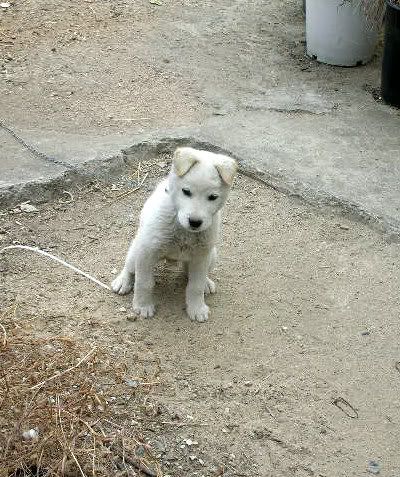 So cute, and he's all waggy tail and puppy teeth when I stop to pet him on the way to work. My outside dogs, Buddy and Circle gay are always hanging around puppy's yard and they follow me to school little lamb style. Puppy cries so much when we're walking away, though, that it makes we wish I could arrange to meet the outside dogs on an alternate route.
Today was made worse by the fact that I'd followed a link from
Dooce
and sat bawling before I left the house while I watched
this video
.
Bring a tissue.
Throughout the day, every time I thought of the line "but they were treasures to me," I felt my eyes go all weepy. Jane called me a faucet. I prefer the term "sappy mess."