The family that owns
Circle Gay
got a new puppy they have chained up outside their back door.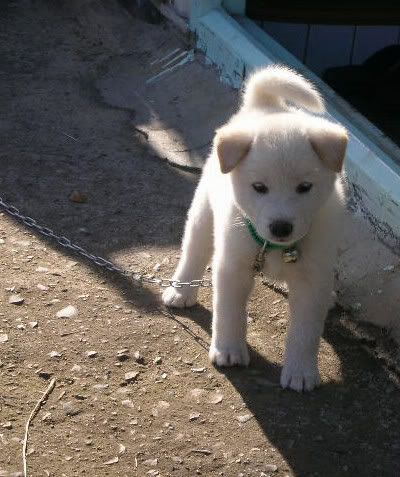 It ticks me off. Circle Gay is still a puppy, pretty much. They're neglecting him fabulously. Why do they need a new dog? So he can run in the streets, matted and dirty and
tick infested
? Or are they going to keep this beautiful dog chained forever,...ensuring a surge of rage on my part every time I pass by? I wish I knew how to teach someone to love their pet.
Oh, and I haven't mentioned it, but
Crying Sleepy Kitten
is out on the street once again. Mom said the kitten "ran away," which is absolutely code for "I shoved kitty out the door." Poor thing. A week or so of comfort and food - and maybe getting used to humans. That last fact isn't going to do her any favours here.