What's that you say Kamikaze?
What's that you say, with your furry face, eh?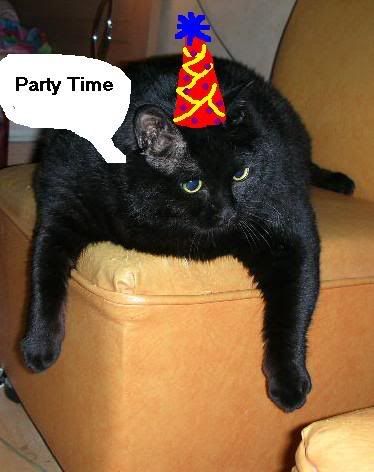 It's party time?
Yah, baby! You gotz that right! It's PARTY TIME!!
"WHY?" you say?
Because it's my Birfday!
So it's time to PLAY!
And surely feel like crap the next day.
Which will be okay.
Because it'll still be my barf-day!
I like sharing my birthday with my twin brother. Because we're in different time zones, it means I can extend my birthday for about 36 hours. His birthday doesn't start for 13 hours, while mine is a
GO
in about 15 minutes.
Here's my brother (along with my mom) extending his heartiest barf-day wishes for me!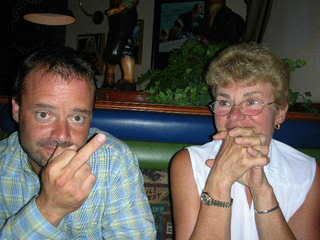 Happy birthday, Jeff!
I'm off to my birthday party, organized by my friends, who are closing their restaurant 4 hours early to celebrate with me. Oh yah! Party time indeed!
Meanwhile,...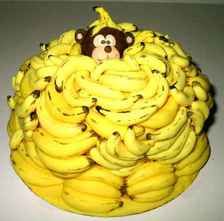 This cake is bananas. Bee-Eh-Enn-Eh-Enn-Eh-Ess. This is the same pic I stole from somewhere and posted last year, and just like last year, I didn't eat it. (But I want to!)
I expect I'll get a cake tomorrow at work (along with waaaayyyy too many presents from the Korean equivalent of "The Dollar Store." All my students know it's my birthday.) With the amount of times I mentioned "Baskin Robbins Ice Cream Cake" last week, I'll be surprised if I don't get one. Regardless, I look forward to eating whatever cake I get out of a dixie cup with chopsticks. In icy silence.
Good times!
Surely the blinding headache that my hangover will showcase will make me appreciate the lack of yabbering.