"Why for you put the camera in my face?"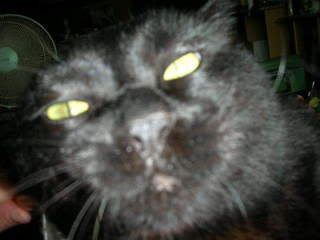 "Stop squishing my head!"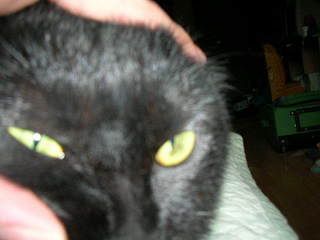 "Oh, great. Now I'm stuck in your armpit. This is completely undignified."
"Keep it up, and I will eat your bionic leg off while you're sleeping."
Kamikaze's not in the best of moods. Still, I think he's lovely.
Harlemgrrl, I promise, I will post Kamikaze walking soon. He does walk, though he often prefers levitating from place to place. Or
flying around and eating stuff,
as mean Kevin documents.
For more weekendy cat blogging and to see Luna, who looks like she could be Kamikaze's svelte cousin, visit
CatSynth dot Com!