I always make sure to have a couple of new books to read. Kamikaze likes to pre-read them and highlight parts that he thinks I'll really enjoy. When I brought my latest purchases home, he pounced right on one of the books. He's been looking forward to reading it!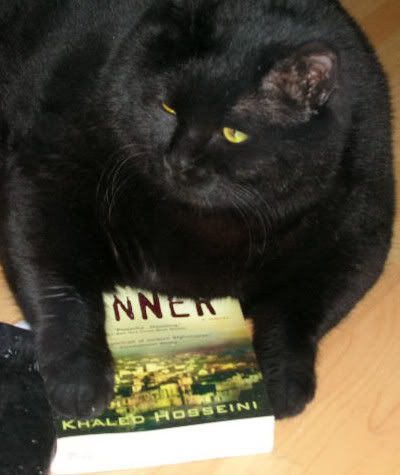 Mine!
He lies on his back on the bed and holds the book up in the air while reading. We're often in the exact same pose. We both have a good laugh when we lick our fingers at the same time to turn the page.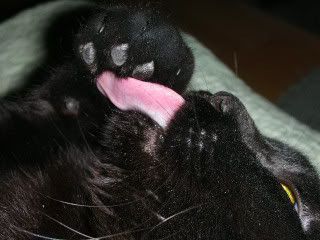 Kamikaze has to really focus on what he's reading. His English has gotten
a lot
better since he first came to live with me, but still, Japanese is his mother-tongue. Look how hard he's concentrating.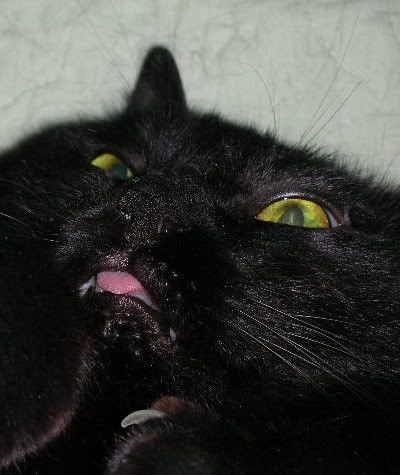 This was, apparently, an especially riveting part of the book.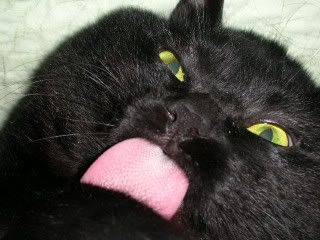 What's that Kami? You finished the book? Already?!? It was good? Right on! High five!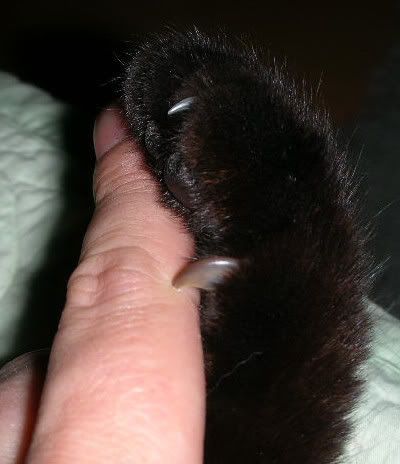 My turn now!
So while I start on
The Kite Runner
, Kamikaze's going to pre-read
Barrel Fever.
I know he's going to enjoy it. We love David Sedaris.
So, why don't you pick up a good book and have yourself a read? I've
heard
something
about some new book about some wizard-kid has just come out. I should look into that.
But before you bury your nose in a book, what say you head on over to this weekend's round-up of fantastic felines over at
Paulchen's Food Blog!
Thanks to them for hosting this time around!