Do you know what's better than a nice pitt scratch?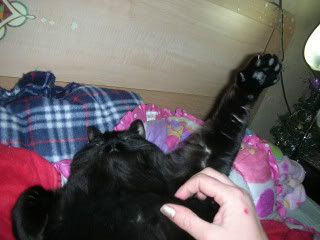 Nooooottthhhiiinnnggg!
WCB's
being hosted by my buddy Sher this weekend over at
What Did You Eat?
You should head on over there and check out all the cool cats!
You know what I ate today? A sausage McMuffin. Mmmmmm. I wish they sold English muffins in the stores here. I crave them. And cottage cheese. So every once in awhile (usually after I've stayed up all night hanging out downtown) I gets me some muffins (with sausage and cheese.) I'm glad there's no McDees in my town, though. I'd be tempted to eat breakfast there all the time!
Alrighty then. Carry on wit'cher bad selves. I'm going to go scratch some Kami pitts.