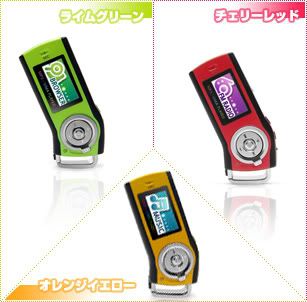 It's nice isn't it? Are you jealous? You are, aren't you?
I've been saying for four months I was either going to treat myself for completing my years' contract with either an I-Pod or a digital camera. I know I-Pod is not the generic term, but I want it to be. Like Kleenex is to tissue, or Coke is to Cola (Pepsi schmepsi) I want to call my new toy, and all toys like it, I-Pod. But whatever. My toy is an MP3 Player, and more specifically, an I-River. And it's orange. And super shnazzy. And I have no idea what to do with it.
I want to be able to just think of songs and have them be automatically uploaded into the little gadget. For free. Without hassle.
I spent over 200 bones to get my pretty orange gizmo, and am now faced with a multitude of obstacles, namely, an all Korean instruction manual, an outdated computer operating system, and my lack of computer savvy. This is going to be a challenge.
I tried to get a manual from the
I-River global site,
but I can't figure out how to open it to read it. I bloody well hate that little pop up window that requests you choose which application to open a document in. How the hell should I know what's best to view my document? You're the computer,...YOU tell ME! I now know MS Word is not the right application, unless you can read a bunch of non-sensical CRAP! I should make some witty comment about "readers of _______ (non-sensical crappy author) might do well with this," but I can't think of anything funny. If anyone has any suggestions, please comment, and I'll update.
Speaking of comments,...Holy Non-Comments Batman! I'm either going to have to have another birthday or announce another Cuddle Party to get some comments. WTF? Comment-me-up-Scotty!! And don't be all jealous because I'll be walking around in my man-sized Air Walks listening to some rockin' tunes on my I-Pod,...*ahem* MP3 Player.
Kamikaze looks at your non-commenting asses accusingly-like.