Here's how I look, according to 8-year old Jesse.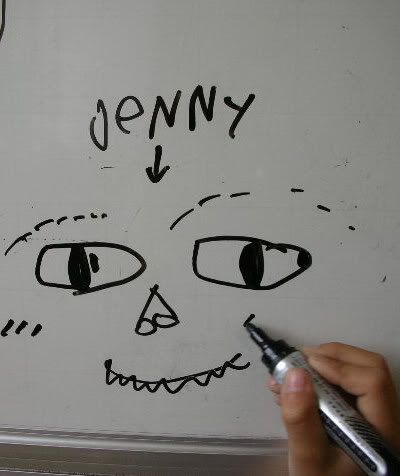 My nose is brought to you by the number SIX, and I have very pointy teeth. Scary.
Here's how I really look.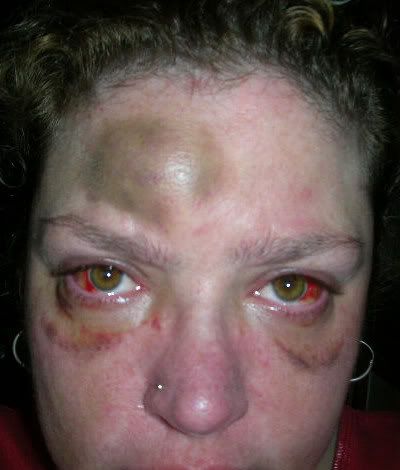 For whatever reason, when I cry my eyes turn kind of green. Around my eyes is getting better, but my forehead's getting uglier. It itches, and I imagined baby spiders inside. I told the students in my first class that a big fat mamma spider had crawled in through my ear and made its way along my cheek and up my sinus to my forehead where she laid many eggs. Now, baby spiders live in the lump in my head, and when I cry, tiny spiders scurry out of my tear ducts.
Hence the spider in 9-year old Cleo's drawing of me.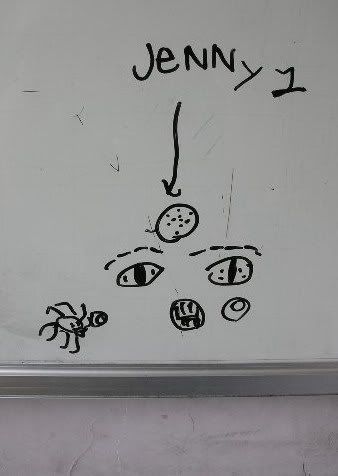 She does a better job of representing my lump.
My lump, my lump, my lump. My lovely lady bump.
Here's my drawing of the lady who sits across the street with her legs in a bag. It's not raining. I don't know why her legs stay in a bag.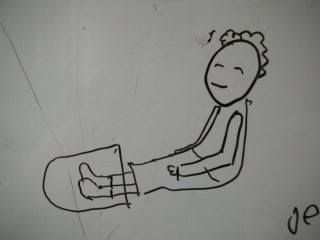 Here's the actual lady.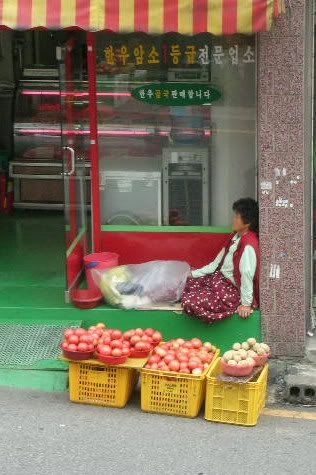 Mmmmm, tomatoes!