Kamikaze Kamakiri Kitty,...a cat?
He seems like a cat, but sometimes I'm not so sure. Some might argue that with his 31 inch waist he's more of a pot bellied pig. On different days, though, he seems more like other animals. So what
is
he exactly?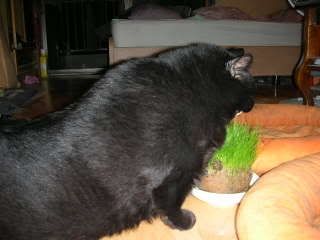 A walrus?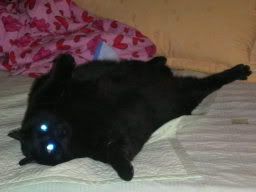 A bat?
A rabbit?
"Oh brother!" he says.
"I'm a cat! Now quit screwing around on the computer and feed me!"
For more kitties, visit Boo at
Masak Masak,
who's filling in for Clare at
Eat Stuff.
While you're at it, why not drop by and wish Clare a speedy recovery?