Hey! Kamikaze! Come here!
What do you want? I'm busy.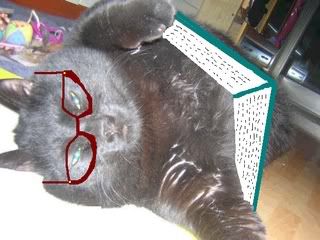 We're hosting this week's WCB! I want you to come over here and help me pick out some pictures of you to post.
Oh. Okay. How about that picture from Oktoberfest? That was some tasty beer. And the sausages and schnitzel! Mmmmmm!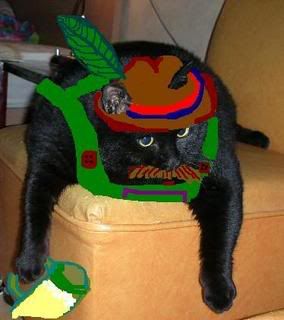 That WAS some tasty beer! And you, my handsome little man, take a mighty fine picture!
Why, thank you! Hold me closer tiny daaaannncer. Count the headlights on the higgghhwaayyy.
Kamikaze, quit singing and come help me.
Lay me down in sheets of liiinen.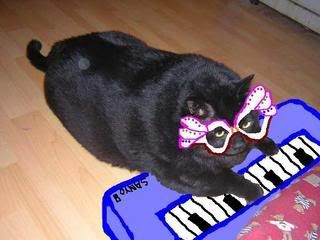 Cute.
You had a busy day todaaaayyyy!
Alright, alright. You have a lovely voice.
Tell me I'm a Rock N' Roll Superstar.
No!
Say it!
No! Quit fooling around and come over here.
Not until you say it!
Fine. You're a Rock N' Roll Superstar.
I AM, you know.
Sure. Whatever you say. Listen, hurry up! I have to get this done! People are waiting to send in their submissions for WCB!
No, YOU listen Missy! I'm the sheriff round these here parts. I say what gets done and when. Now you git along little doggy.
I think you mean little kitty?
Whatever. I don't like your tone.
Well I don't like your attitude. You're not being very co-operative today.
I don't have to listen to this.
Where are you going? Come back here!
...
Oh, that's it. I'm going to put up that secret picture of you.
Which one?
That one I took when I came home early and caught you "experimenting."
DON'T!
Well come back over here!
NO!
Fine, then.
You're mean!
Ha ha ha! I know! But you're SO cute! I love you, my big boy.
Hmph.
Ah well, I've got to go kiss-up to Kamikaze who's not speaking to me. I'm sure he'll some around with a little Pounce and some brushing!
So here's the roundup for this weekend's WCB - Number 72!
*
Check out
Kai
(who looks a little Kamikaze-ish, with a beautiful tail) escaping the tribbles below. Oh, that last picture! So sweet!
*
Miss Ellie has a whole
baseball team
just waiting to be adopted! It's World Series time! Go Team!
*
Over at
Jelly Pizza,
the little furry one finds a safe place to hide! Looks cozy!
*
Tiggy has her own
BLOG!
Ah, Tiggy's just a tiny tiger, but she's growing up so fast. Don't make fun of her and her blankey, though!
*
Oh! Make sure to visit Music and Cats and see the handsome
Sasha smiling!
Fresh blanket + warm radiator = Happy Cat!
*
The lovely
Upsie
over at "What Did You Eat?" is looking fierce and gorgeous as always. She's overseeing the winter garden planting, now that her tomato-worm smashing duty is over.
*
Glinda
is looking perky and so alert over at "Anne's Food." Hopefully sometime soon she'll be making some cute faced kittens!
*
Over at "A Cat in the Kitchen" there are all sorts of animals in the
cat tree!
It's like an aPETment complex!
*
A couple weeks ago, WCB's theme was cats in boxes. Well, check out
Madame Dutchess and Mr. Mao
ON the boxes. Many, many boxes! Queen and King of the castle indeed!
*
Bustopher and Harmon,
at "Kate in the Kitchen" are all ready to play, work, and eat! Hey Bustopher, Kamikaze would call you if he had your number!
*
Razzberries!
Colin and Trixie
have been feeling a little neglected over at "The Westering Hills." Welcome back to WCB, kitties! And Shannon, welcome back from your honeymoon in Japan! Fantastic! (And congratulations!)
*
Oh! Close Encounters of the Furry Kind!
Luna
has a handsome visitor! Check out her sweet little voice, as she talks about this Peeping Tom(cat.)
*
From "The House of Mostly Black Cats," we have
Sanjee,
the former feral but now furrily fantastic feline! Good to see you, pretty lady!
*
When good cats go bad: it seems
Noosh
needs some time at a Finishing School. Miss Manners would not be happy with the paws on the table and the gobbling of the olives! Such big FEET you have, Mister Babaganoosh!
*
Get a load of Fridolin and Maruschka over at
Rosy's Yummy Yums!
What a life! Spending your days in a basket all snuggled up and cozy. It makes me jealous, too!
*
Awww! A sleepy kitty on a slipper! Aggie looks all tuckered out over at
KAYAKSOUP!
Linda is our gracious hostess for next weekend's WCB!
*
Oh BABY!
Lucky's
sporting some fancy looking diapers at "These Days in French Life." Ha! Too funny!