Yes. He is. Scary and
mean.
Every once in awhile Kevin makes fun of my pussy. Evil incarnate schmevil schmin,....
Look at this little kitten:
So cute. So innocent. So definitely NOT evil.
You know who's evil? KEVIN is.
And my pussy is all growed up now, and is not going to put up with Kevin talkin' shit about him.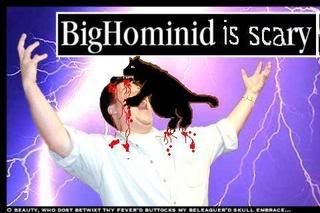 Buaaaah ha ha ha! That's gotta sting!