My big boy Kamikaze is all tuckered out these days. With the cooler autumn nights, he loves to either strecth out or snuggle up on my bed. Here he is looking a bit like a bat, I think.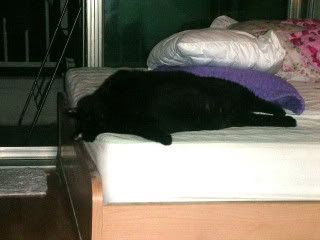 Yesterday during one of his many daytime naps, I snuck up and stuck the camera in his face before I poked him. Wake up.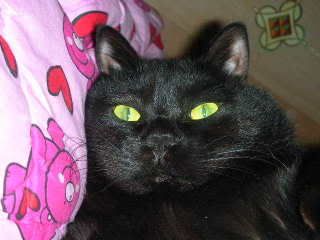 Wow Mister Kitty, those are some big yellow eyes you've got.
"All the better to glare at you with."
And here, I took his picture with my camera on its "drunk setting." Or maybe I was drunk. Or maybe Kamikaze was. Probably K, I, and the camera were all loopy. Party down K!
Party on J!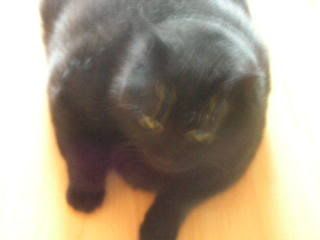 This weekend's WCB is being hosted over at "Lali et Cie!" who resides over on the French Riveira. Lubbly!
Wobble on over
there and check out all the pure kitty insanity!