That's a whole lotta carrot!
Kamikaze is all tuckered out from his day of pampering. Today we played and groomed and napped. It's tiring.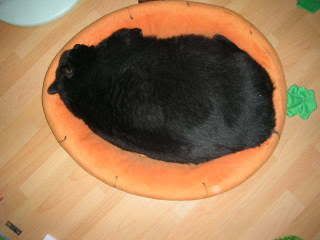 So he's taking it easy, snoring in one of his carrots.
Zzzzzzzzz.
For more cattiness, visit the House of Mostly Black Cats, who is graciously hosting this weekend's WCB. It's number
77!
Sounds lucky!