I don't know why, but I woke up Monday to find my apartment building was covered in ladybugs! It wasn't, like, a plague of them or anything. The facade was not slathered in ladybuggishness, but they were present and notably high in number to boot.
Here's Maria:
And Angela: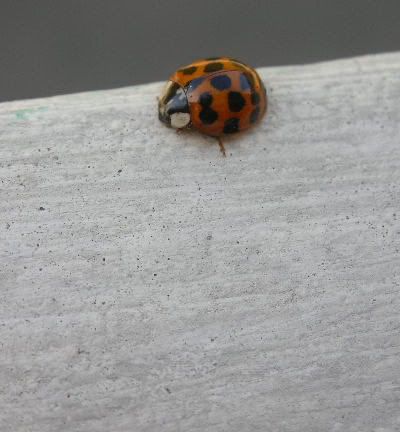 And Siobahn: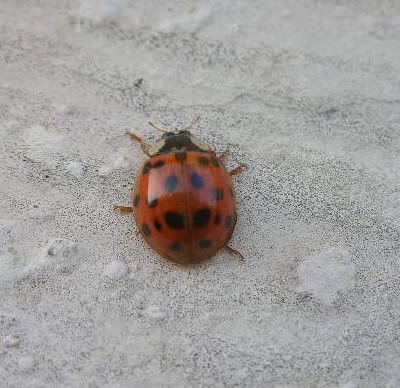 Here's Crystal. She's funky in all black, with a couple blood red crescents on her back: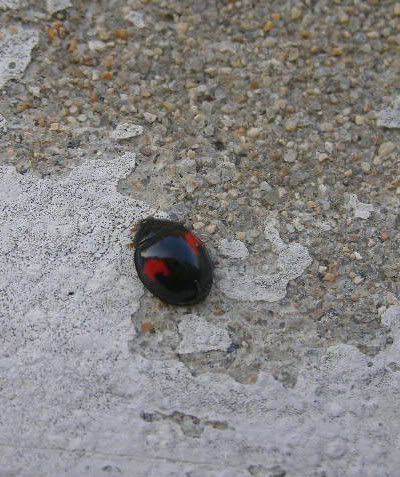 In my third class of the day, I had just finished talking with the kids about how many ladybugs there were around and about the town, when one flew in through the open window and landed on my hand.
"SEE?!?!" I exclaimed!
This little lady, Katie, then climbed onto my fuzzy pink pencil.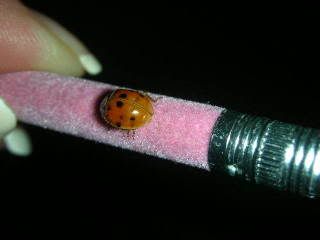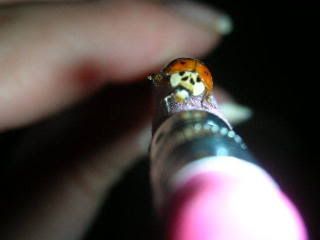 The kids now think I'm magic - a bit like Tarzan - able to communicate with and summon the insects forth.