Japan, guess what I found in the basement food court of the posh Lotte Department Store last Saturday?
A Sushi-Go-Round!!!!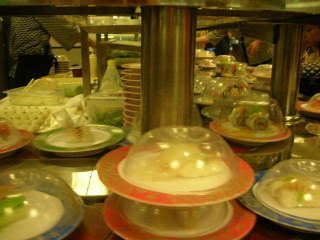 Love it! I thought this was a fairly festive looking pre-Christmas lunch!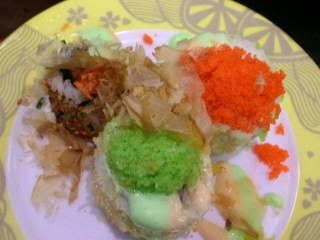 Those bigg'uns were hard to manage, seeing as I was under instruction from the dentist I'd just left to only chew with one side of my mouth. Still, they were delicious. Actually, I stopped by HomePlus on the way home to pick up some cat food and found that a Sushi-Go-Round had just opened in
their
food court as well! Bonus!
I'll be visiting a Sushi-Go-Round in Japan for sure, but it's good to know I can get my fix right here!