Some guy in my apartment building drives a cool car.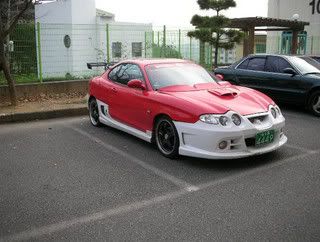 That's hott.
I don't know too much about him, but I do know this:
His name is Mr. Oh, he's on the "Club Turby Team," and he has the same blood type as me.
Next time I feel like I might need a transfusion I'm going to go stand by his car in the parking lot, and when he shows up I'm going to bite him in the neck.
Then I'm going to force him to drive me to Costco.
That's hott.