Well, if you've got a window, then you've got a view - even if it's just the brick wall of the apartment next door. My view isn't too bad. The fall colours are nice.
Straight ahead.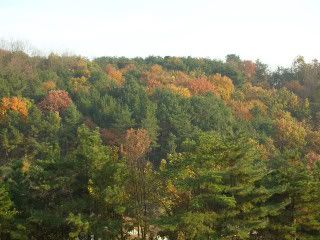 To the left.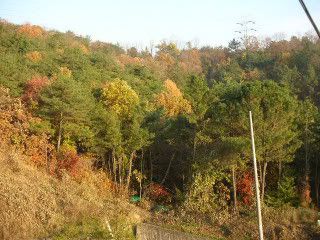 To the right is not as picturesque. I can gaze down toward the town below in the haze that is this afternoon. Misty mountains in the background. Apartments and telephone lines in the foreground, with that strange looking mushroom house and its junky surroundings on the hill o'er yonder.
Not TOO bad, but it's certainly not this: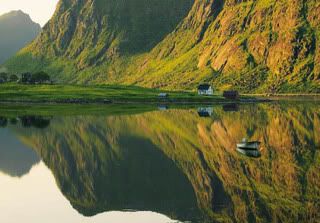 Sheesh!
If you want to see some rooms with some
spectacular
views, check out
this site
. Then go buy some lottery tickets and cross your fingers!