My BLOG is one year old today!!
Hurry and help me blow out the candle and eat the cake before "Ol
Grapefoot
and his brother hog it all for themselves!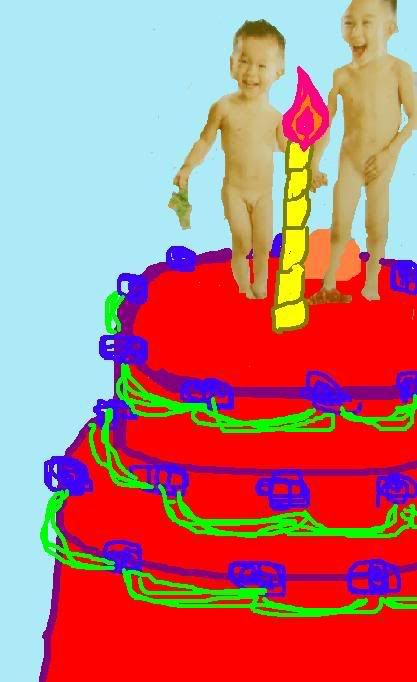 To the bazillions of people who've stopped by over the past year, I thank you. It's been fun so far!!