Can't write.
Reading.
I got a shipment of books yesterday and I can't put down
"The Road,"
by Cormac Mccarthy. Most of the reason I'm compelled is it's a great read. Part of the reason is because of the style it's written in. There's no punctuation save for periods, and there's no chapters. It just goes on and on and my brain isn't recognizing a point to stop at. I love it.
I've got a pile of books to read, and I find the computer and television at my apartment distracting. Some nights I get on the bus after work and just ride it to the start of the line and turn around again. My town stop is the end of the line. Nowhereville. The round trip takes about an hour and a half or so. Sometimes the hum of the bus lulls me to sleep, but I enjoy that too.
Next up is another post-apocalyptic novel,
"On the Beach"
by Nevil Shute. After that is
"Enduring Love,"
by Ian Mcewan. At some point today I wondered if I could sail back to Canada next year on a big slow boat with a big pile of books and nothing to do but read and fall asleep with the salt air on the ledo deck.
Most of you in Korea have probably heard of
"What the Book?"
which is a new and used bookstore in Seoul that will send books right to you! I love it. I can't believe how very long I spent here suffering every time I went to the local bookstore with its measly and unappealing selection of fiction. Now I get whatever I want, and don't have to deal with huge shipping costs from Amazon. I've got thirty seven fricking books on my wishlist at What the Book.
So today I rode the bus to read and to go get some cat food and other stuff. In the Pet Section of the store I flashed my flashy new ring into the aquariums and played with the fish.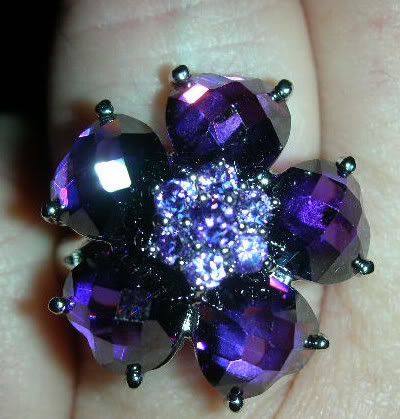 Shiny, eh?
In a tank loaded with bright fish of many colours I found that the purple ones in particular were fascinated by my ring. I wonder if they thought it was some fancy mate showing off on the other side of the glass. I wonder if they enjoyed playing "chase the shiny bling" with me tonight. Did it break up the monotony of their regular fish schedule?
Just in case you ever wondered, hamsters seem to prefer their running-wheel to shiny objects.