I'm healing, but I still look evil. So you should still fear me.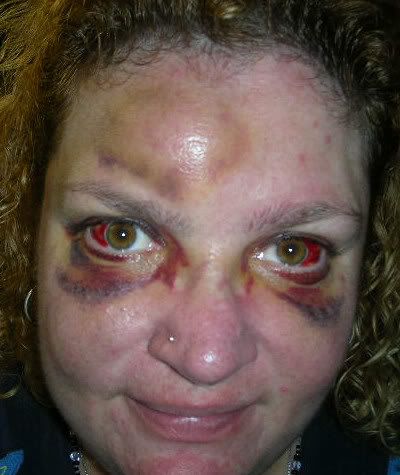 The blood in my eyes makes me look sinister.
If you're new here, and you're curious as to what made me look so evil (read: why I'm an idiot) go !
here.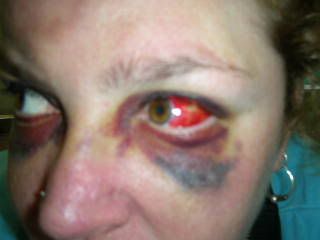 Arrrrggghhh.
My evil face has brought a new level of classroom management though. Maybe all teachers should consider sporting Phantom Menace eyes.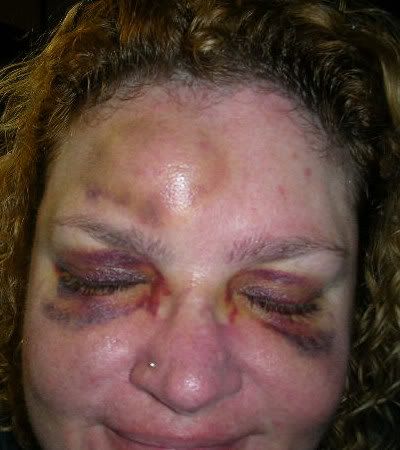 It seems like the lump on my head has just started to decrease a little bit. But it's increased in bruiseiness colour. I don't mind, though. I like the lessening of pressure in my forehead.
This week goes down as one of the suckiest weeks in my life. Suck-o-rama. If you're at all interested in weeks that sucked more, leave a comment and I'll tell you a tale.
Or just keep on fearing me!