It's that time again. It's cherry blossom season, which I think is the prettiest time in Korea. It certainly improves my town, which, for the other fifty weeks of the year, is pretty much a dump. But we've got a lot of cherry blossoms going on right now. If I was a kid I for sure would call these Jiffy Pop Trees.
Let's take a walk, you and I, and have a look at the Popcorn Trees.
Near my apartment
The little temple at the bottom of the hill.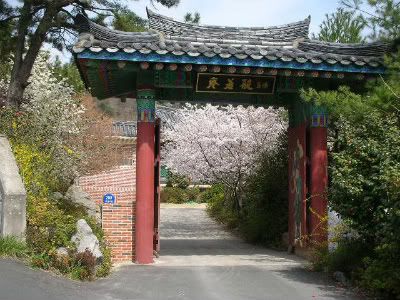 The street near my school.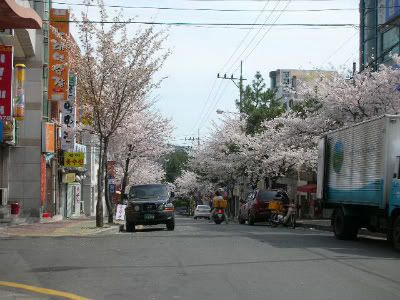 They're even pretty at night!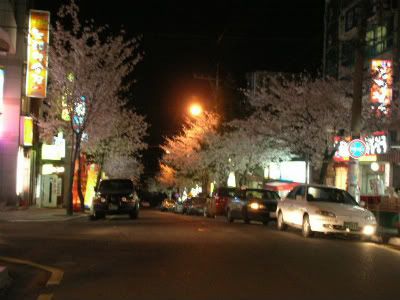 Right?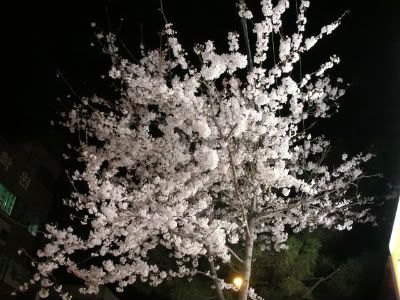 The view from my balcony. Isn't that a lovely line of blossoming trees over yonder rooftop?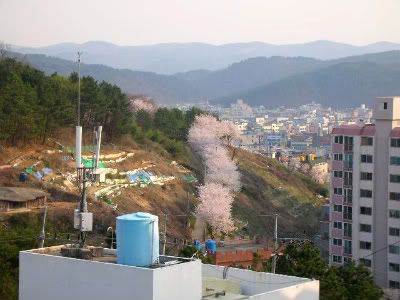 I think tomorrow a picnic might be in order.