Kamikaze is lying in his Big Bed beside his Scratchy Thing and he is preparing to play.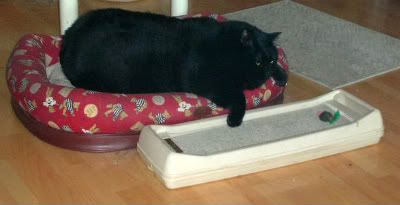 He's going to play now. Are you ready to see him play? Here he goes!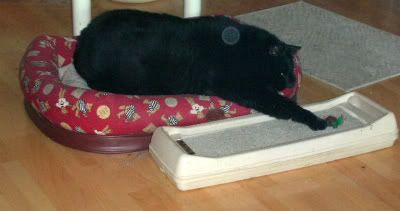 Aaaannnd DONE!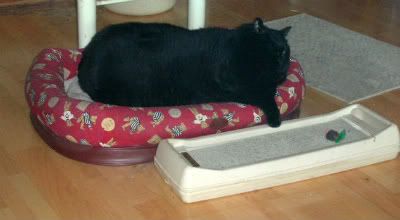 That game was called "Touch the Mouse," and clearly, he won.
Atta boy, Kami!
So why don't you scurry on over and check out the other playful kitty cats at
Mind of Mog
for this weekend's WCB. I've got to run. Kamikaze and I are going to play "Big Eye Staring Contest" now.