It's kind of like
"A Tree Grows in Brooklyn."
But, instead it's "
About Three Storeys Up from a Drainage Pipe, on a Big Ass Retaining Wall that Holds the Mountain Back from Sliding Down and Killing Us as We Sleep, Grows a Seemingly Impossible Little Flowering Bush
."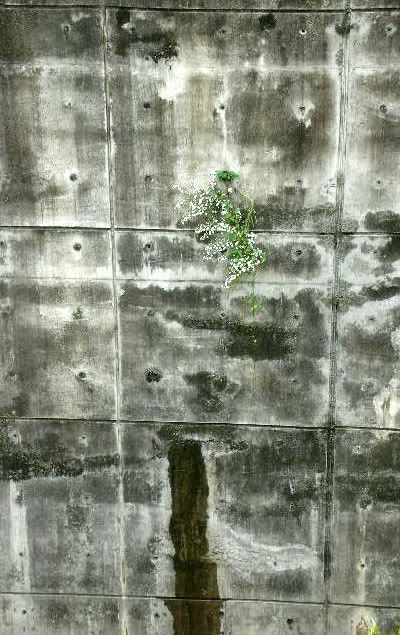 It's pretty, though!