I actually told the freezer at Homeplus today to "Shut! UP!" when I saw these babies inside.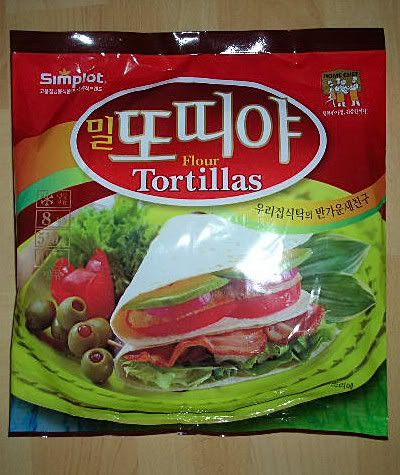 And they had different sizes as well! Fantastic!
I'm going to get up early and make little "tortilla sushis" for my co-workers and I. We'll have two varieties: smoked salmon, cream cheese, and sprouts, and some salmon cream cheese, sun-dried tomato, grilled eggplant, and avocado.
The last time I had tortillas was earlier in the summer when I got a fabulous surprise package from Maven over at
The Sanctum Santorum
, which included a little taco-kit! (Thank you again, M!) I can't recall why I didn't blog about the tacos. Maybe because though they were delicious, the photo was ugly? (I kind of overcooked the meat.) Anyways, here they are, wishing they had some guacamole on them. I don't think I could find avocados at the time.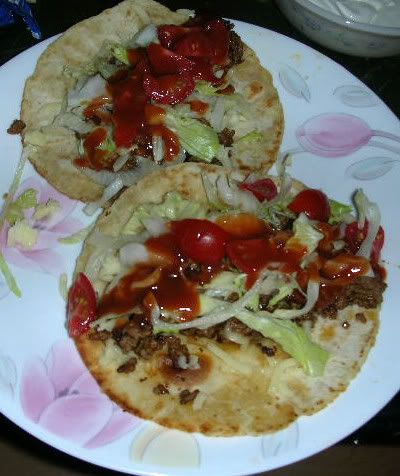 If HomePlus starts carrying taco seasoning, I'm going to have to flip the hell out in one of the aisles! Note, those things on the tortilla package are definitely NOT tacos.