Meet Gary!
He's a Grass Pig and he came to visit last week. He likes to drink water, and when he does, his hair grows long.
Here he is hanging out on my dusty table top. He says I should get out a rag and clean already!
Gary Grass Pig and Carey Cacti became fast friends. Carey used to sport flowers growing out of his head, but now he's growing some bulbous tumor thing. He hates me because I don't know when to water him. Gary's easy though, he likes water every day. He also loves to roam around my apartment. Whenever Kamikaze sees him, though, he gets very irate and yells at him.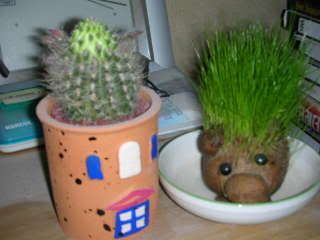 Yesterday Gary got too close to Kamikaze's carrots.
RUN, Gary!!!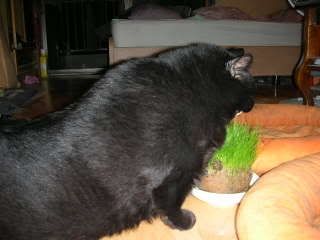 Uh-oh. Too late. Kamikaze, (who reminds me of a walrus) descended upon him.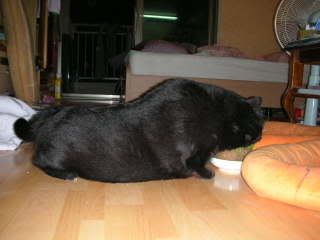 CHOMP!!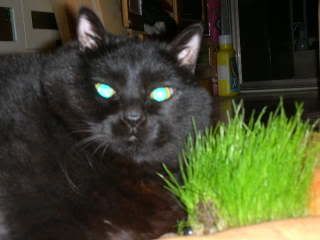 "Yah," says Kamikaze. "I ate his hair, so WHAT?!"
"You wanna make something of it?"
"I ate his hair, and I'll eat it again. Tell him to stay away from my carrots!"
For more kitties, you should go visit
Eat Stuff,
and see the angry Kiri!