In honour of WCB's birthday, Kamikaze got out his favourite toy he likes to ignore, uhm, I mean
play with!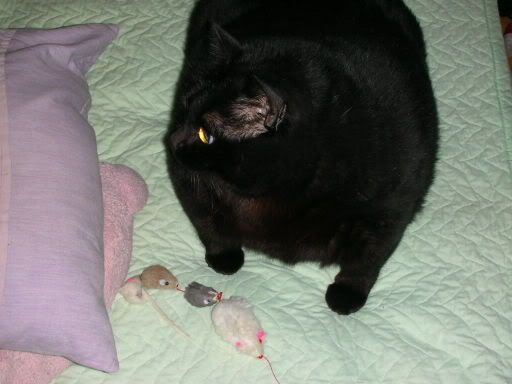 Mama Mouse and her babies don't like being ignored. So they crawled up on his back. It was a long climb. He's like a mountain. They needed to rest awhile.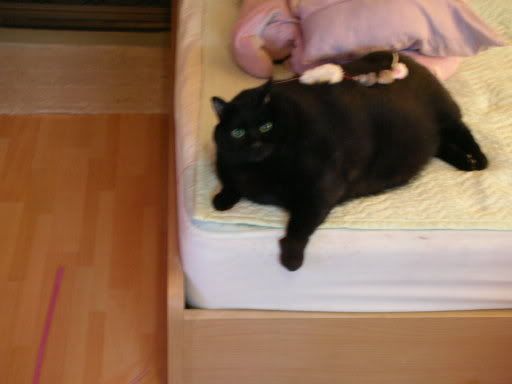 To wish Clare and Kiri a Happy WCBirthday, visit
Eat Stuff!
Now Kamikaze and the mice and I are going to zzzzzz.