I told Kamikaze I had some bad news to tell him, and he listened attentively. He's a good listener.
What?
Oh.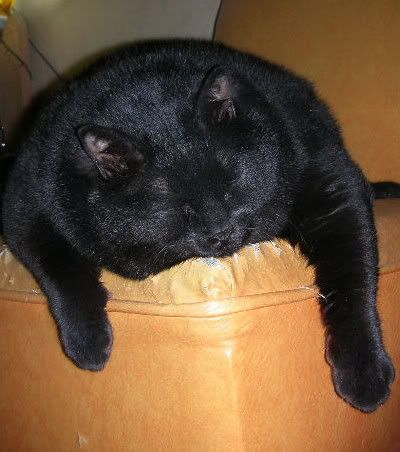 Oh, no!
*Sigh
Then he took to his bed and I joined him. He got scratches and brushes and cuddles and kisses all day. And then we napped. When we woke, we watched the wind whip rainy grey clouds past our window.
Over at
What Did You Eat?
there's such sad news. Sweet faced
Sundance
passed away. Stop by and read Sher's lovely tribute to her handsome ginger boy. Here at Chez Kamikaze, we're too sad.
Look for links to all the other WCB kitties
here
. (I'll update this when the post is ready on Monday.)