Hey, Kamikaze - you cute big ball of fur,...
WAKE UP!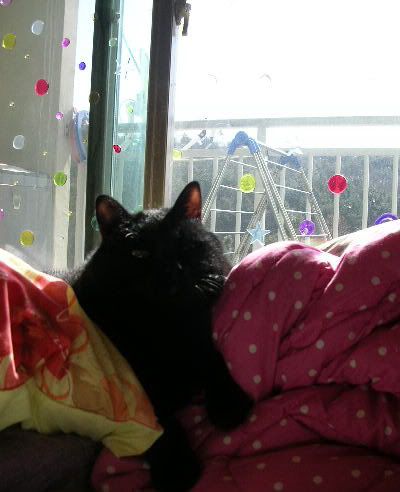 Alright, Giganteyes. You're freaking me out. Go back to napping!
Now's time for shusshing, because of all the napping! So tip-toe over to
Mind of Mog
and check out all the other kitties in WCB! If you don't, Kamikaze's going to look at you, and that'll freak you out.