I was inspired by my co-worker's
nuptials
.
And so, in a moment of spontaneity, I asked ME to marry myself. And I said YES!!!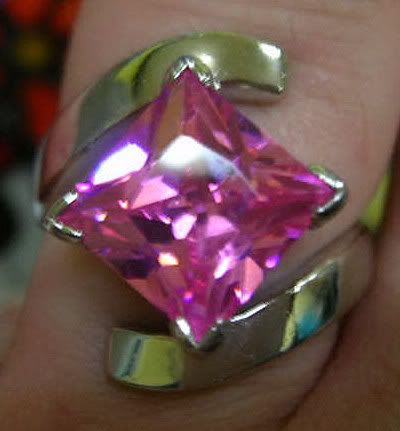 Check out my gorgeous engagement ring I got for myself!
After Judy's wedding I had to wait a week to propose to myself, because I had to get the ring sized to fit my finger. But still, it really was a surprise when me asked me to marry myself. I cried.
Since then, everytime I see my ring I'm enthralled. It's so shiny.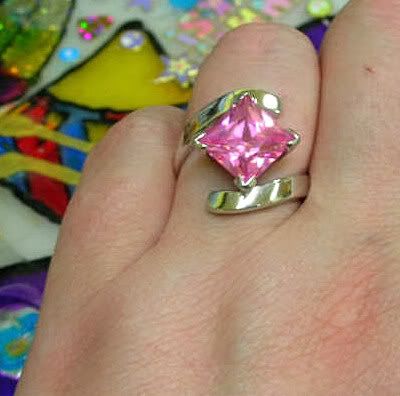 It makes me happy to look at it, and really,...I need all the happy I can get. This last week was trying.
Regardless, I think me and myself will be very happy! Wish us luck!
Oh, and my ring was purchased at this shop, with this unfortunate name: