Norae -
sing
, Bang -
room
The noraebang I went to last Sunday had a definite alien theme. I thought I had taken a picture of the lobby, but it seems not. They have this scary chair that's like sitting in the lap of an evil Star Craft character. This is the door of my little room: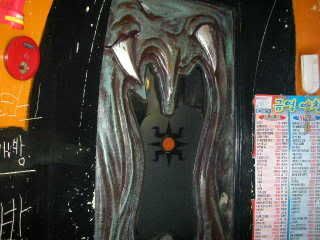 complete with personal disco ball: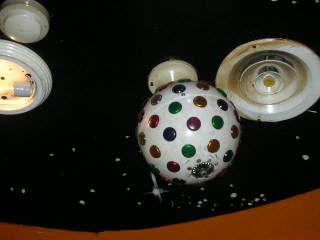 and foul mouthed lyric prompts: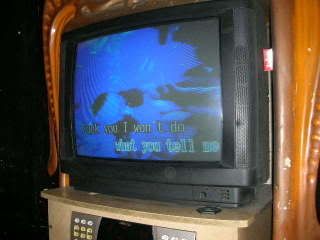 They brought us the cutest little cherry tomatoes. Look how small they are!