Kamikaze sometimes is very enthusiastic about getting his meal. He'll stick his giant head over his dish and I have to try to shove him back so I have some room to get his kibble in. He's strong. And stubborn. He really fights me to get his head back into prime eating position. The other morning he won the shoving match, and I poured his food on his head. I could hear some of it falling into the dish as I went to fetch my camera in my bag.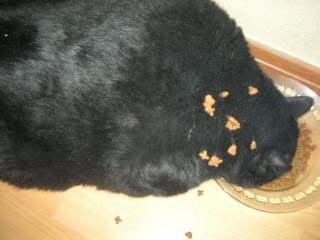 He did not care.
When I came home, the floor had been all cleaned up by my little vacuum cleaner.
Good boy!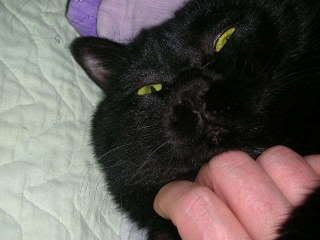 For more cat bloggiferocity, head on over to
Rosa's Yummy Yums.
And for your daily dose of CUTE make sure you stop by
Anne's Food
to see kittens. Cute, cute, kittens.